High Brightness TFT Display
When reading TFT displays outdoors or in some areas with high ambient brightness such as shop windows, you will find a problem that the display content of TFT displays with normal brightness is too difficult to read it. Compared with its high ambient brightness, the display's self-brightness is much lower which causes the display surface looks dim and faded.
High Brightness TFT display, is based on the high-brightness backlight and special polarizer to increase the TFT display's self brightness, for the purpose of being clear readability in areas of high ambient light or direct sunlight outdoors. Therefore, it is also called sunlight readable or sunlight viewable TFT display.
Generally, the surface brightness of the High Brightness TFT display could reach 800-2000 nits, even higher up to 3000 nits. How much surface luminance level is High Brightness product? Actually, there is no official standard or definition yet. In Bunun, we define and classify the TFT display range as following for your reference:
TFT Display of Normal Brightness: 0-799 nits
TFT Display of High Brightness: ≥800 nits
Bunsun can offer standard High Brightness TN TFT Displays and High Brightness IPS/MVA TFT displays in the range of size 1.5 inch to 24 inch, such as 2.4 inch 240×320 ,3.5 inch 320×240, 4.3 inch 480×272, 5.0 inch 800×480, 6.5 inch 800×480, 7 inch 800x 480, 8.4 inch 1024×768, 10.1inch 1024×600, 15.6 inch 1920×1080, and 24 inch 1920×1200, etc.
Read More
Multiple Interface Option
There are numbers of available display interfaces in the market, such as RGB, TTL, LVDS, eDP, LVDS, MIPI etc. Bunsun's existing High Brightness TFT displays series offer these multiple interface solutions for option. Except these raw interfaces, Bunsun is also capable to make complicated interfaces like VGA, HDMI, USB, RS232, that are more convenient and efficient for engineers.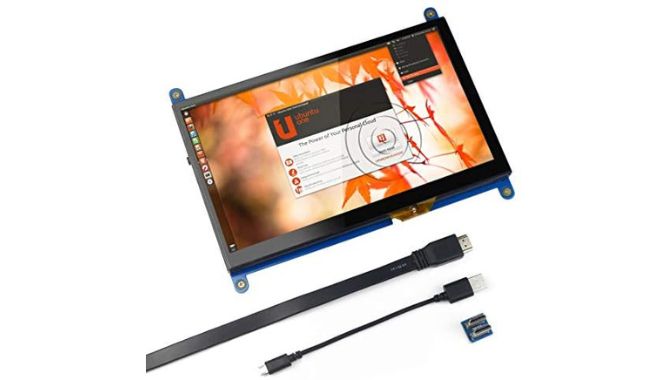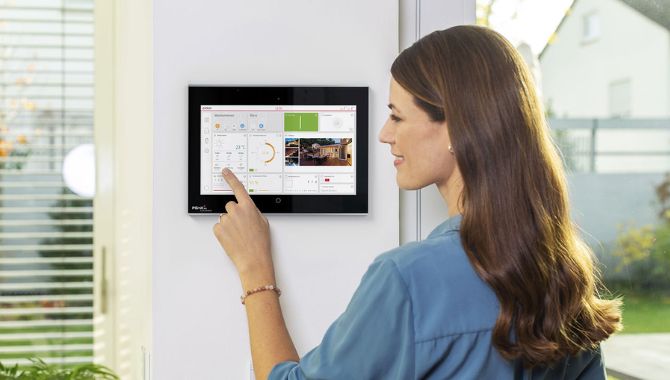 Available Integrated With Touch Function
Touch panel is becoming widely popular because it make human-machine interaction easier and more convenient. All Bunsun High Brightness TFT Displays are available to be integrated with touch panel. Either hot-selling capactive touch panel, or traditional resistive touch panel, Bunsun would assemble display and touch screen as integrated module.
The bonding method between display and touch screen, is optional air bonding(by double-side tape) or optical bonding( by OCA or OCR). To keep the clear readability of High Brightness TFT Display after assembly with touch screen, Bunsun suggest to choose optical bonding process, to avoid light reflection problem existing in air bonding products.
Customized High Brightness TFT display
Below list is our running high brightness TFT module. If the standard part is interested but some features is not 100% fit your project requirement, Bunsun could do semi or full customization according to the customer's specific request such as
–To change display brightness by changing backlight and polarizer solution
— To transfer display interface or upgrade to high level interface
— To customize touch screen and cover glass with surface treatment
— To customize connector like FPC, FFC etc.
Meanwhile, Bunsun has rich experience of customizing open frame product, available integrated with High Brightness TFT Displays.
Besides below high brightness TFT display standard models, Bunsun offer customized-brightness solution according to specific project requirement . Please contact us for more information.
| | | | | | | | | |
| --- | --- | --- | --- | --- | --- | --- | --- | --- |
|  Size | BN P/N | Resolution | Active Area | Outline Size | Brightness | Viewing Angle | Interface | Touch Panel |
| (inch) | | | (mm) | (mm) | (nits) | | | |
| 2.2″ | BN-04-MTQI-220 | 240 x 320 | 33.84 x 45.12 | 41.04 x 56.45 x 2.85 | 700 | 50/20/45/45 | SPI or MCU or SPI+RGB | w.o |
| 2.2″ | BN-04F-MTQI-220 | 240 x 320 | 33.84 x 45.12 | 41.04 x 56.45 x 2.85 | 600 | 80/80/80/80 | SPI or MCU or SPI+RGB | |
| 2.4″ | BN-03-MCQS-240 | 240 x 320 | 36.72 x 48.96 | 42.8 x 59.91 x 2.4 | 1000 | 55/50/60/60 | MCU | |
| 3.5″ | BN-23-MCQH-350 | 320 x 240 | 70.08 x 52.56 | 76.90 x 63.9 x 3.2 | 700 | 50/55/60/60 | SPI+ RGB | |
| 3.5″ | BN-42-MCQH-350 | 320 x 240 | 70.08 x 52.56 | 76.90 x 63.9 x 3.2 | 1000 | 50/55/60/60 | SPI+ RGB | |
| 3.5″ | BN-02-PHQS-350 | 320 x 240 | 70.08 x 52.56 | 76.90 x 63.9 x 3.2 | 1000 | 85/85/85/85 | RGB | |
| 3.5″ | BN-02P-PHQS-350 | 320 x 240 | 70.08 x 52.56 | 76.90 x 63.9 x 4.35 | 800 | 85/85/85/85 | RGB | |
| 4.3″ | BN-03W-MHWE-430 | 800 x 480 | 95.04 x 53.86 | 105.5 x 67.2 x 2.9 | 800 | 80/80/80/80 | RGB | |
| 4.3″ | BN-02-PHNS-430 | 480 x 272 | 95.04 x 53.86 | 105.5 x 67.2 x 2.92 | 1000 | 80/80/80/80 | RGB | |
| 4.3″ | BN-02P-PHNS-430 | 480 x 272 | 95.04 x 53.86 | 105.5 x 67.2 x 4.2 | 750 | 80/80/80/80 | RGB | |
| 4.3″ | BN-03-MINS-430 | 480 x 272 | 95.04 x 53.856 | 105.5 x 67.2 x 2.9 | 1000 | 50/70/70/70 | RGB | |
| 4.3″ | BN-03P-MINS-430 | 480 x 272 | 95.04 x 53.856 | 105.5 x 67.2 x 4.12 | 750 | 50/70/70/70 | RGB | |
| 4.3″ | BN-03C0-MINS-430 | 480 x 272 | 95.04 x 53.856 | 105.5 x 67.2 x 4.5 | 850 | 50/70/70/70 | RGB | |
| 5″ | BN-10-PBWS-500 | 800 x 480 | 108 x 64.8 | 120.7 x 75.8 x 3.1 | 600 | 80/80/80/80 | RGB | |
| 5″ | BN-13-MIWI-500 | 800 x 480 | 108 x 64.8 | 120.7 x 75.8 x 2.8 | 600 | 50/70/70/70 | RGB | |
| 5″ | BN-23-MIWI-500 | 800 x 480 | 108 x 64.8 | 120.7 x 75.8 x 2.8 | 1000 | 50/70/70/70 | RGB | |
| 6.5″ | BN-01-TAVL-650 | 800 x 480 | 132.48 x 99.36 | 153.0 x 118.0 x 10.9 | 800 (typ.) | 70/70/80/80 | LVDS | |
| 7″ | BN-11-MIWH-700 | 800 x 480 | 152.4 x 91.44 | 165 x 104 x 5.2 | 600 | 50/70/70/70 | LVDS | |
| 7″ | BN-03-MIWE-700 | 800 x 480 | 154.08 x 85.92 | 164.9 x 100.0 x 5.5 | 1000 | 50/70/70/70 | RGB | |
| 7″ | BN-03P-MIWE-700 | 800 x 480 | 154.08 x 85.92 | 164.9 x 100.0 x 7.2 | 800 | 50/70/70/70 | RGB | |
| 7″ | BN-03C0-MIWE-700 | 800 x 480 | 154.08 x 85.92 | 164.9 x 100.0 x 7.5 | 860 | 50/70/70/70 | RGB | |
| 7″ | BN-03C1-MIWE-700 | 800 x 480 | 154.08 x 85.92 | 164.9 x 100.0 x 7.6 | 860 | 50/70/70/70 | RGB | |
| 7″ | BN-28-MIWE-700 | 800 x 480 | 154.08 x 85.92 | 164.9 x 100.0 x 3.5 | 600 | 50/70/70/70 | RGB | |
| 8.4″ | BN-06-VTXL-840 | 1024 x 768 | 170.496 x 127.872 | 200.0 x 152.0 x 8.7 | 600 | 88/88/88/88 | LVDS | |
| 10.1″ | BN-01-PBXE-1010 | 1024 x 600 | 222.72 x 125.28 | 235.0 X 143.0 X 5.0 | 1000 | 85/85/85/85 | RGB | |
| 10.1″ | BN-01P-PBXE-1010 | 1024 x 600 | 222.72 x 125.28 | 235.0 X 143.0 X 6.8 | 750 | 85/85/85/85 | RGB | |
| 10.1″ | BN-02-PBXE-1010 | 1024 x 600 | 222.72 x 125.28 | 235.0 X 143.0 X 5.0 | 650 | 85/85/85/85 | RGB | |
| 10.1″ | BN-05-PBXE-1010 | 1024 x 600 | 222.72 x 125.28 | 235.0 X 143.0 X 5.0 | 650 | 85/85/85/85 | LVDS | |
| 10.1″ | BN-02-PBXN-1010 | 1280 x 800 | 216.96  x 135.6 | 229.70 x 149.15  x 5.0 | 1000 | 85/85/85/85 | LVDS | |
| 11.6″ | BN-01-PRFE-1160 | 1920 x 1080 | 256.32 x 144.18 | 270.0 x 161.75 x 4.5 | 1000 | 88/88/88/88 | EDP | |
| 12.1″ | BN-01-VISL-1210 | 800 x 600 | 246.00 x 184.50 | 260.5 x 204.0 x 8.40 | 600 | 89/89/89/89 | LVDS | |
| 12.3″ | BN-02-PBBL-1230 | 1920 x 720 | 292.03 x 109.51 | 308.00 x 127.00 x 7.8 | 1000 | 88/88/88/88 | LVDS | |
| 13.3″ | BN-01-PAFL-1330 | 1920 x 1080 | 293.472 x 165.078 | 309.7 x 184.1 x 9.6 | 1000 | 89/89/89/89 | LVDS | |
| 15″ | BN-01-TRGL-1500 | 1024 x 768 | 304.128 x 228.096 | 326.5 x 253.5 x 11.5 | 1500 | 70/70/80/80 | LVDS | |
| 15.6″ | BN-01-TRFE-1560 | 1920 x 1080 | 344.16 x 193.59 | 360 x 222.23 x 5.7 | 1000 | 89/89/89/89 | EDP | |
| 17.0″ | BN-01-TRZL-1700 | 1280 x 1024 | 337.92 x 270.336 | 358.5 x 296.5 x 18.0 | 1000 | 60/80/80/80 | LVDS | |
| 24.0″ | BN-01-PBUL-2400 | 1920  x 1200 | 518.4 x 324 | 546.4 x 352.0 x 11.7 | 600 | 89/89/89/89 | LVDS | |
| 24.0″ | BN-01-PAUL-2400 | 1920 x 1200 | 518.4 x 324 | 546.4 x 352.0 x 18.6 | 750 | 89/89/89/89 | LVDS | |