Your Trusted Capacitive Touch Screen Manufacturer
Bunsun is focus on providing Industrial-grade projective capacitive touch product for fields of industries, Medicals, financial instruments and transportation
l  Focus on G+G structure type
l  Size range 3.5" to 55"
l  Industrial-grade quality standard
l  Both standard models and customized solution for option
Why Choose Industrial -Grade Capacitive Touch Screen?
According to your application, If it is required prompt response time, high contrast and high surface hardness, PCAP must be the best choice. 
Compared with consumer-grade product, the application environment for industrial-grade capacitive touch screen is more complicated, take factory as an example, its environment is of dust, ,vibration, gloves, electromagnetism , high temperature, etc, which require touch product must be high hardness, scratch resistance, waterproof, dustproof, anti-vibration, moistureproof, high temperature, anti-inference and robustness performance.
The general Parameter of Industrial-grade Projective Touch Screen
| | |
| --- | --- |
| Touch Structure | G+G |
| Touch Point | 1-10 points |
| Surface Hardness | ≥6H |
| Light Transmittnance | >85% |
| Response Time | <5ms |
| Touch Input Mode | bare finger/conductive stylus /glove |
| Driver IC | EETI, ATMEL, Focaltech, Goodix |
| ESD | contact discharge 4K, air discharge 8K |
| Support system | Windows 7-10、 XP;Android;Linux(可选) |
| Funtions available (need adjust) | water proof, grease proof,  touch with thicker cover lens, with stylus, with gloves |
Read More
The Benefits of Capacitive Touch Screen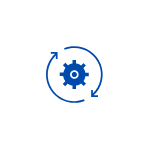 Accurate Control
Precision positioning with less than 1% linearity error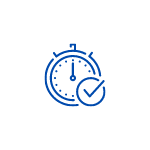 Fast Response
Superior response time no later than 5ms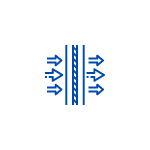 High Transmittance
Up to 85%-90% to avoid display contrast decrease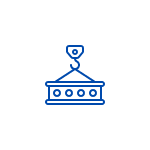 High Hardness
The typical surface hardness is ≥6H
Technology Basic of Capacitive Touch Screen
Capacitive touch screen can be divided into 2 types of surface capacitive and projected capacitive. The structures are the same, both uses similar transparency conductive materials (i.e. ITO, Metal Mesh, Nano-wire) on both film and glass layers.
Surface capacitive type support 1 touch point, it is used to touch fixed icons or buttons of display content. Generally it is applied for monochrome segment or icon type display, full-customized exactly according to the display that it will be bonded with.
Projected capacitive touch screen supports multi-touch capability. Due to this it is today's dominant touch screen technology, matching TFT display product.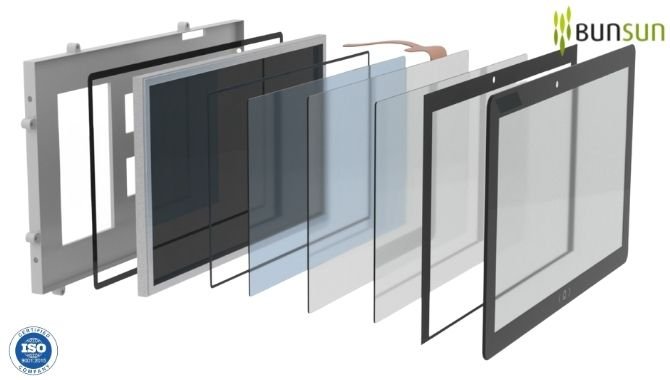 Standard Size Projected Capacitive (PCAP) for TFT Display
The available standard size range is from 1.4 inch to 55 inch capacitive touch screens, is 100% match these popular standard TFT size options in the market. Various solution of different IC controller such as ETTI, AMTEL, FOCALTECH, GOODIX, of different interface options of USB or I2C. standard models  are no tooling fee and fast delivery.
Besides, the customer also could choose full-customize solution such as new cover lens design with designated IC and interface definition. or semi-customize solution such as FPC retooling.
Customized Surface Capacitive Touch Screen
Convenient human-machine interaction is the market trend. Where the application method is simple membrance keypad, it is possible upgrade to be combination of icon-type display and surface capacitive touch screen. Take thermostat as an example, The upgraded solution can not only enrich menu content, but also modernize and color product appearance.
As surface capacitive only support single-point touch. If it is used to touch the designated icons of display content, it must be customized type.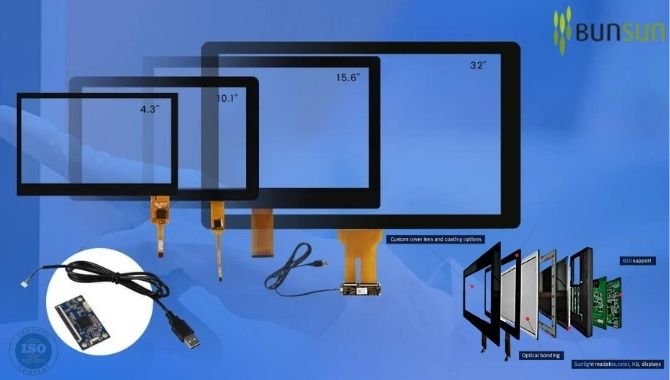 Structure of Capacitive Touch Screen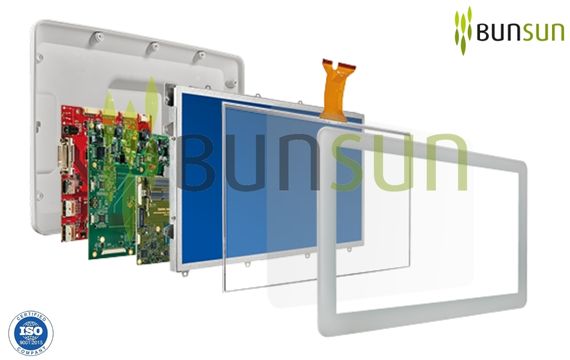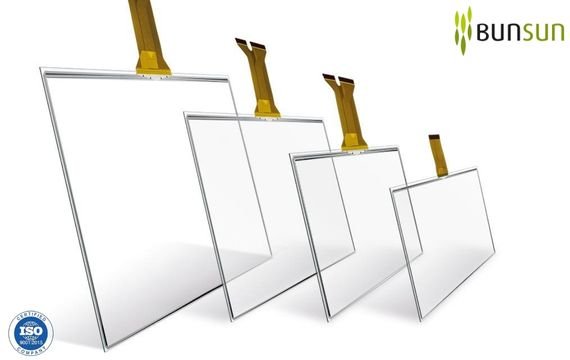 The basic structure includes three components – touch sensor, cover lens, and driver IC. If both touch sensor and cover lens are ITO glass layers, this dominant structure is called as GG or G+G.
The glass thickness for touch sensor could be 0.4mm, 0.55mm, 0.7mm, 1.1mm;
The structure of touch sensor can be given as SITO GG or DITO GG.


Comparison of structure solutions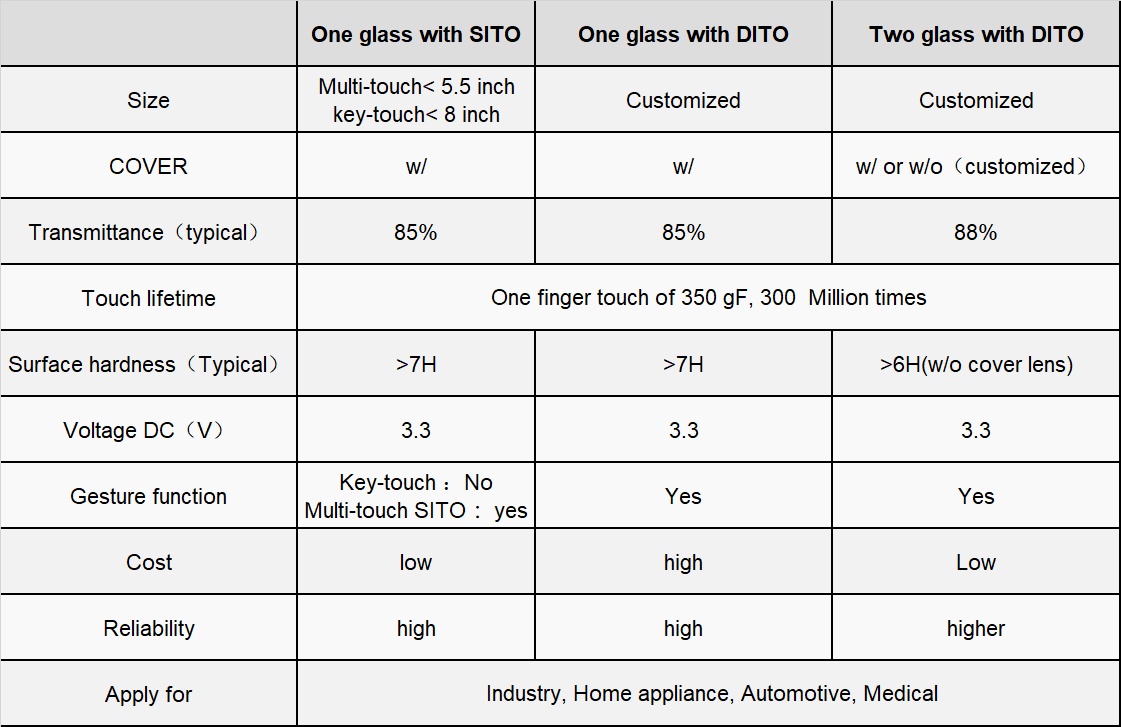 Capacitive Touch Screen Used in Various Applications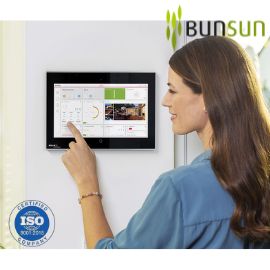 Thermostat, with single-touch surface capacitive touch screen
Test Instruments, with single-touch projective touch screen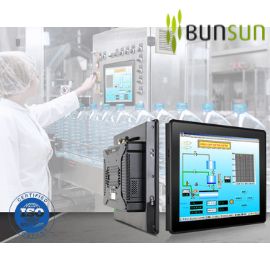 Industrial controls, with two-touch projective touch screen
1. The industrial-grade capacitive touch screen produced by Bunsun has stronger anti-interference performance, that perfectly match our project application.

2. Compared with our former suppliers, Bunsun team seems have richer experience with ETTI driver IC, the sample function test is smoothly finished in 2 weeks without delay.

3. Except price, your PCAP touch screen quality is impressive, shorter response time, more fluent touch feeling and robust quality than the competitors.
Capacitive Touch Screen Used in Various Applications
1. How long is the Capacitive Touch Product Warranty?
The general warranty time is within 1 year from the shipping date.
2. Is Air Bonding or OCA Bonding between TFT Display & Touch Sensors?
It is depending to the customer's request.
Air bonding actually is bonding display upper surface and sensor bottom surface by double-side tape, with advantage of cheaper cost and easy to make, disadvantage of about 4% transmittance loss.
OCA bonding is optical bonding glue vacuum gap between display and touch. The cost is higher but higher transmittance and transparency.
3. Can I Adjust single-touch or Multi-touch Function?
The precondition is that the product can support multi-touch. The customer could choose to just apply single-touch, or 2 points even multi-points.
4. How Do I Choose Suitable Touch Product for Display Product?
The TP A.A(active area) should be the same or wider than display A.A size.